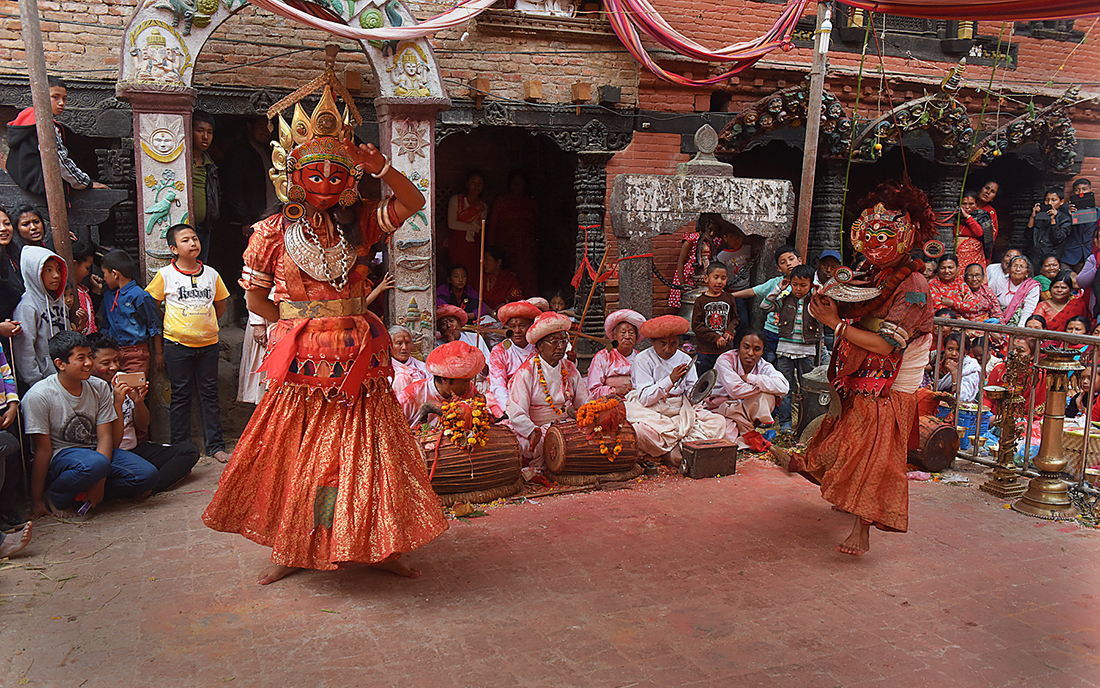 Kathmandu Durbar Square
Kathmandu acquired is the name from Kasthmandap, an open community hall allegedly built from the timber of one tree, on the western side of Basantapur Durbar Square. Although it's age is uncertain there is a plaque inside the structure that dates back to 1048 A.D. Basantapur durbar square served as the main city square of ancient Kathmandu.
Pratap Malla builder of Hanuman Dhoka Palace, one of the greatest lover of art, ruled Kathmandu valley as the resident of Kathmandu valley resident. Named after the statue of the monkey god Hanuman kneeling on a pedestal in front of the main gate, the palace today is a museum. While the actual palace compound covers a large area, numerous other temples dedicated to various Hindu gods and goddesses such as Taleju Bhawani, Kumari, Sweta Bhairab, Maru Ganesh, Akash Bhairabh, Shiva Parbati etc surround the palace and are preserved as they were built hundreds of years ago.
Visiting Kathmandu Durbar Square, especially during the festivals is like going back in time, as ancient traditions are carried out enthusiastically by the locals as they were done centuries ago. The Kathmandu Durbar Square is one of the seven monument zones that make up to the Kathmandu valley UNESCO World heritage sites.
Some of the important monuments to be seen around Kathmandu Durbar Square are:
Taleju Temple- tallest of all structures built by king Mahendra Malla in 1549 A.d
Jagannath Temple- built in the 16th century, known for fascinating erotic figures carving in the wooden struts eaves.
Kal Bhairabh- one of the largest stone idol in Kathmandu representing the terrifying aspects of Shiva
Statue of King Pratap Malla praying gesture to Digu Taleju, the royal family deity right across.
Kumari Ghar- 17th century Kumari Temple, an example of the highly developed Nepalese temple craft
Besides this other fascinating part of this palace complex is the towering Nautale Durbar square overlooking the beautiful city escape and the vast Kathmandu Durbar Square where Prithivi Narayan Shah built mansion to commemorate his victory in 1768 A.D. This building complex is known for the most intricately carved wooden doorways roof struts and massive lattice windows full of mythical figures.