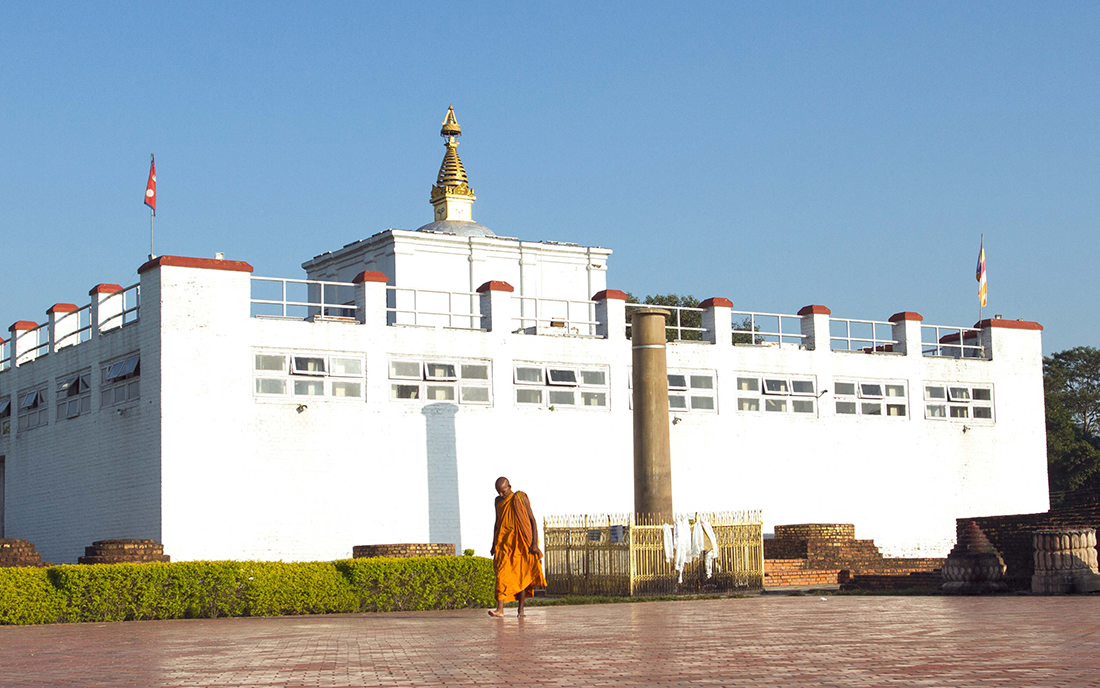 Lumbini
Lying in the dusty Terai lowlands, Lumbini is an important Buddhist pilgrimage site. Archeological excavations carried out in Lumbini indicate that Lord Buddha was actually born in Lumbini. The Maya Devi Temple and the area surrounding the temple complex were granted a UNESCO World Heritage Site status in 1997. Inside the Maya Devi Temple is a 'marker-stone' that marks the exact spot of Lord Buddha's birth. Near the temple is the Pushkarini pond, where Lord Buddha received his first bath and a commemorative pillar built by Mauryan emperor Ashoka in 249 BC.
Activities offered:
1. Visit Buddhist Pilgrimage sites: Visit Mayadevi Temple, Pushkarini Pond, Ashoka Pillar and Sacred Garden at the UNESCO World Heritage Site.
2. Explore Lumbini Village: The new Lumbini Village, developed by Lumbini Development Trust, has beautiful landscaped gardens and wonderfully designed structures.
3. Meditation: Meditate and pray at one of the many monasteries located in the Monastic zone.
4. Visit Buddhist ruins in Kapilvastu: Kapilvastu was the capital of King Suddhodhana, Lord Buddha's father. It was here that Lord Buddha (Siddhartha) spent his early years. You can visit the archaeological ruins in Tilaurakot and a small museum that houses artifacts excavated from the area.