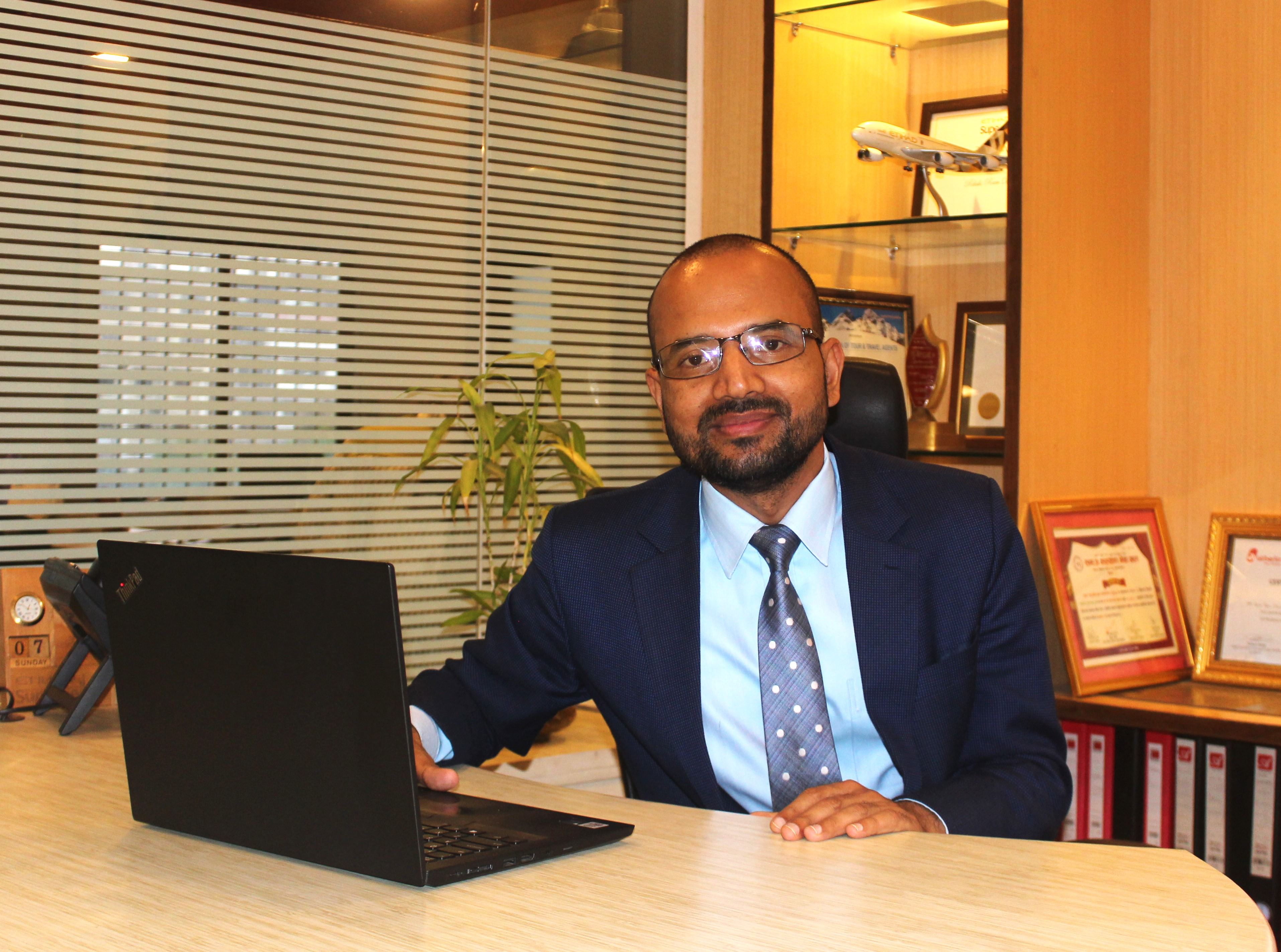 At the very outset I extend warm greetings to all customers, passengers, partners, associates and friends residing both in Nepal and out of Nepal simultaneously expressing our commitment and continued desire to serve all stake holders in the days to come specially those who visit to Nepal.

Nepal is a country of amazing extremes that include the greatest mountain range on earth, an incredible variety of ecosystems, thick tropical jungles teeming with a wealth of wildlife, thundering rivers, forested hills and frozen valleys. Nepal, home to Mt. Everest, birth place of Lord Buddha, mother land of Sita and patronage of Lord Shiva, is also home to 120 ethnic groups representing over 92 different languages. Nepal is a place to explore the eternal peace of humankind. A wide variety of tourists take refuge here from trekkers, river runners, wildlife enthusiasts to poets, artists, writers, scholars and philosophers in all colors, combinations and varieties.

We are one of the leading tour operators in Nepal and have been successfully organizing tour activities in Nepal and abroad. Rupakot Holidays (P) Ltd, schemes include tour, travel and trekking service operations to Nepal, India, Bhutan and Tibet (the autonomous region of the People's Republic of China), for the adventurer among all of us.

Let us be your guide to explore the wonders of Nepal's majestic peaks, rolling glaciers, mighty Himalayas, white rivers and colorful communities. Service is our Dharma (virtue) / Sanskar (duty/culture) and it is our heartfelt desire to fulfill your interest in need. We offer you a choice of carefully designed packages to explore the Himalayan Country of Nepal through both cultural tours and adventure tours like trekking and mountaineering.

Apart from the above, we also extend our services arranging tour packages to Tibet, Bhutan, Malaysia, Singapore, and India-Darjeeling, Sikkim and other parts of India as well.

We look forward to a long and mutually beneficial alliance with you and serve all interested in travel under our Rupakot Holidays (P) Ltd. package.